« Return to list of recent news
John's Island Real Estate Proudly Announces Opening Weekend
Vero Beach, FL – October 10, 2011

During the weekend of November 5, 2011 John's Island Real Estate Company will take part in the annual Opening Weekend. Families and guests of John's Island are graciously invited to attend a great number of open houses throughout the weekend. Also, John's Island Real Estate Company is enthusiastic to announce new listings and price reductions for several properties in the family-oriented John's Island community in Vero Beach, Florida.

To compliment the tours of elegant John's Island homes, this private 1,650 acre private community also features an outstanding variety of activities. For golf lovers, John's Island possesses three championship golf courses, which are favorites of Pete Dye, Jack Nicklaus, and Tom Fazio due to their exceptional course design. One of the two Golf Clubs is nearing completion of exquisite renovations to highlight expansive golf views and al fresco dining. With such beautiful weather, John's Island is the ideal location for a fun tennis match on one of 18 Har-tru courts. For those eager to polish and perfect their tennis strokes, private lessons are available with a USPTA professional, as well as weekly Men's and Ladies Days plus a number of weekly drill clinics. After a tough match, players can relax with an ice cold beverage at the Courtside Café. John's Island also offers the only air-conditioned, doubles squash court and is soon to unvail its singles square court.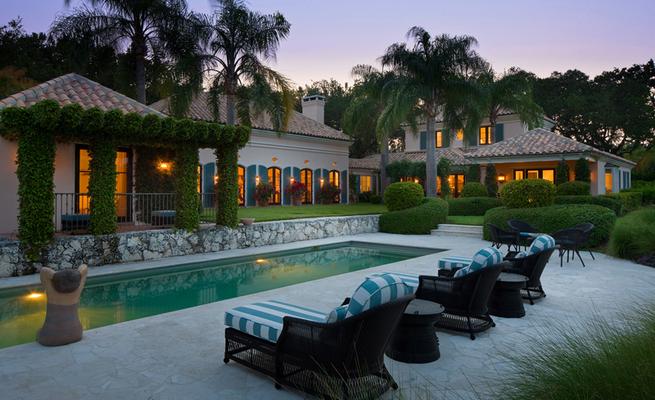 The John's Island community also features the new 50,500 square foot Beach Club overlooking three miles of private beach. The Beach Club serves as the perfect setting for just about any occasion. Annual events include beach bashes, a 4th of July gala, summer camp for kids, weddings and private parties. Families and guests can enjoy delicious breakfast, lunch, or tapas in the evening at Rafter's, an oceanfront bar, whose location provides truly breathtaking views. Private swim lessons, water aerobics and sea kayaking classes are available as well. Families and guests can lounge in front of the 89 foot illusion pool while enjoying the sunshine and views with poolside service. The Beach Club even has a getaway designed just for kids and teens with WiFi, Xbox, Wii, ping pong, a 60 inch television, and food service.

The state-of-the-art Fitness Center provides the ultimate experience in maintaining health and wellness. High-tech cardiovascular and weight training equipment accommodates all levels of fitness. Over 30 group fitness classes include Pilates Mat, Power Yoga, Zumba, and more. After a long workout, one can enjoy a deep tissue massage by one of their highly educated, licensed massage therapists.

Walking and biking are popular activities for John's Island residents. With over 20 miles of private tree-lined streets, families can soak in the sunshine and beautiful flora of this barrier island by foot or on bicycle. With three miles of private beach, many residents can be seen strolling along the white sandy shores cherishing the aromatic ocean breezes.

John's Island truly is an incredible private and family-friendly destination with architecturally-exquisite homes and a wide variety of activities from lounging on private beach fronts to enjoying an exciting game of golf or tennis. John's Island Real Estate Company is the only on-site real estate office exclusively serving John's Island properties since 1969.